Deluxe double
(without balcony)
Room area 32 - 35 m2
Single room - 800,000 sum / day; Double room - 1 000 000 sum / day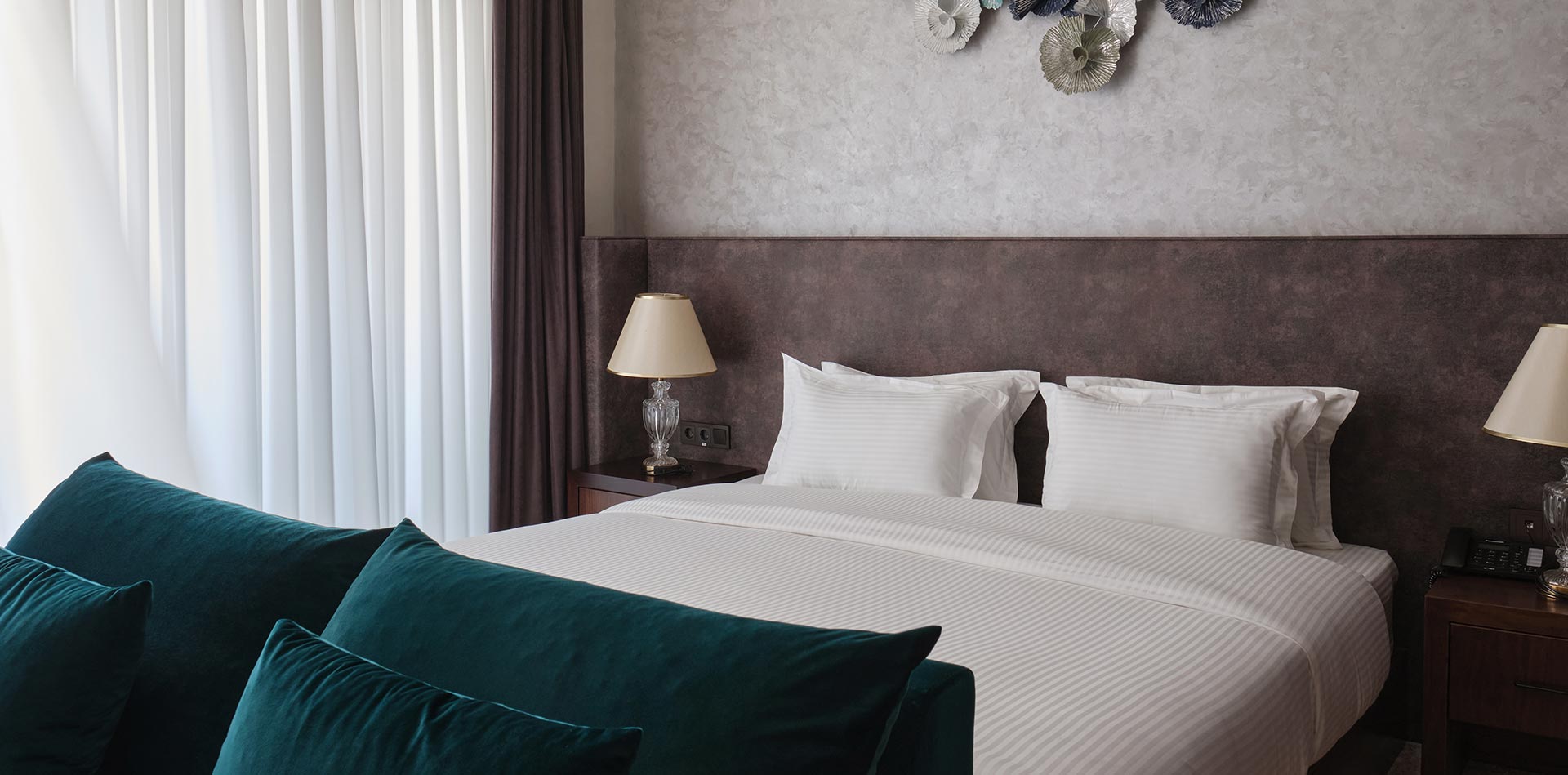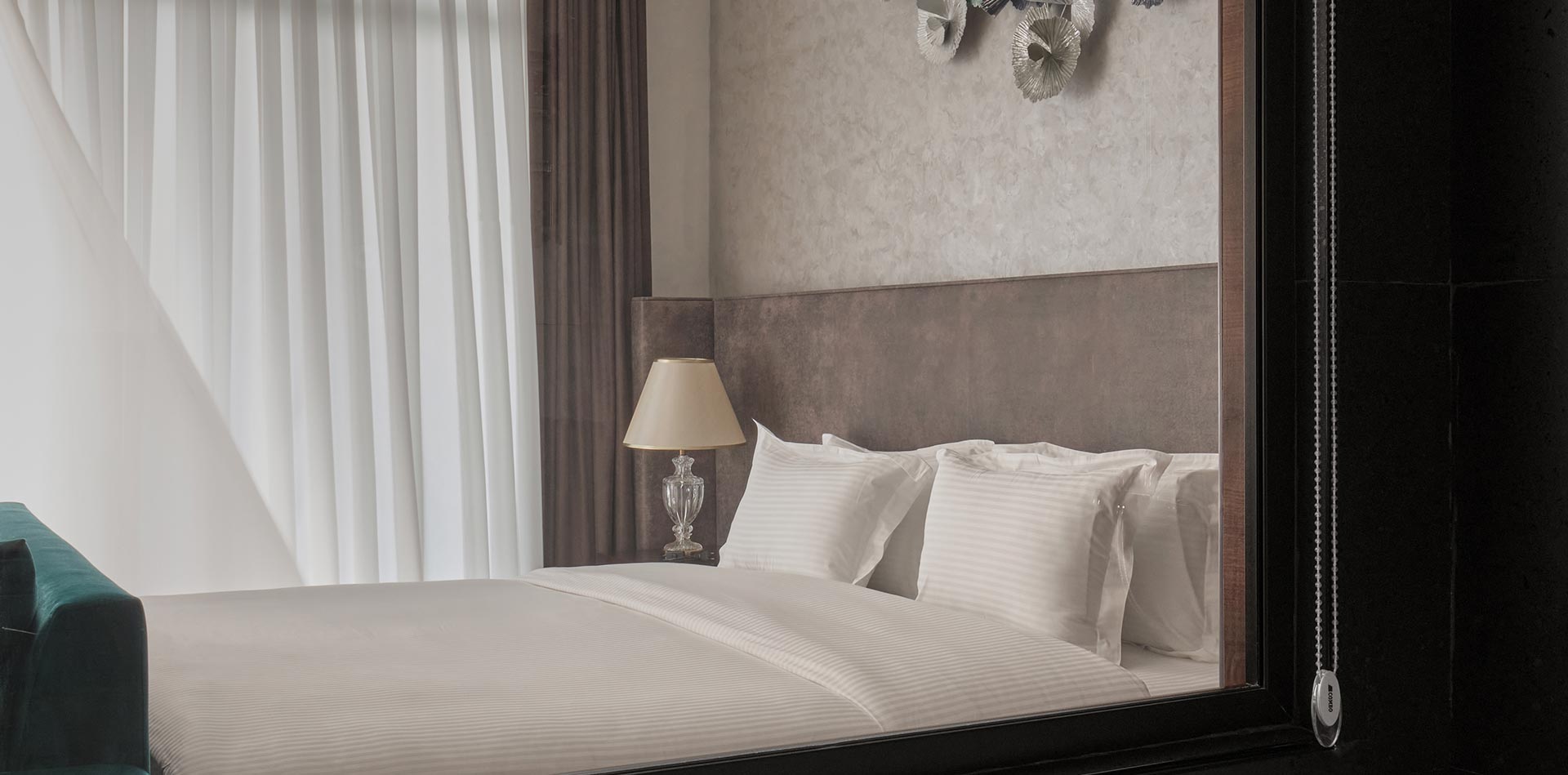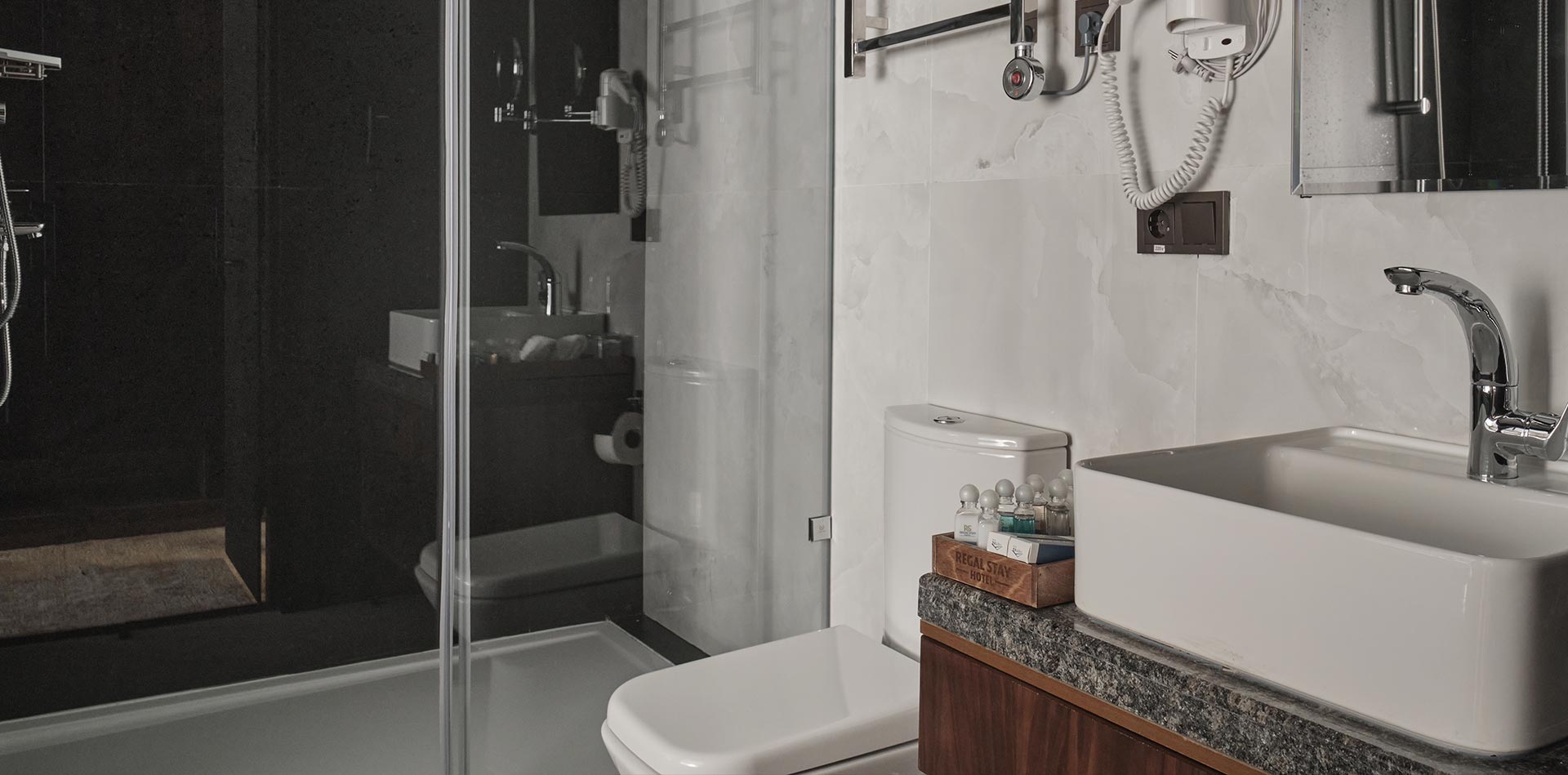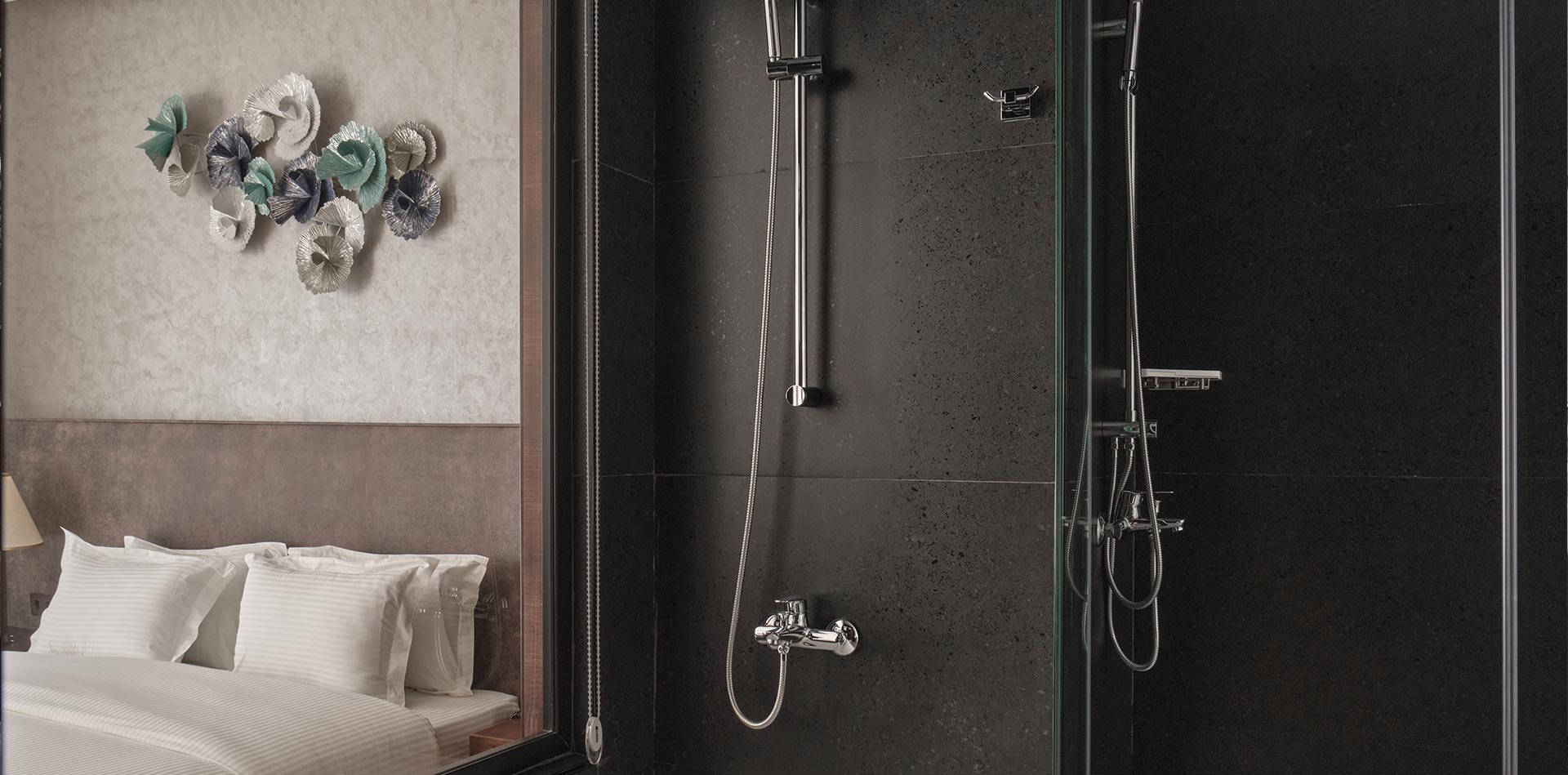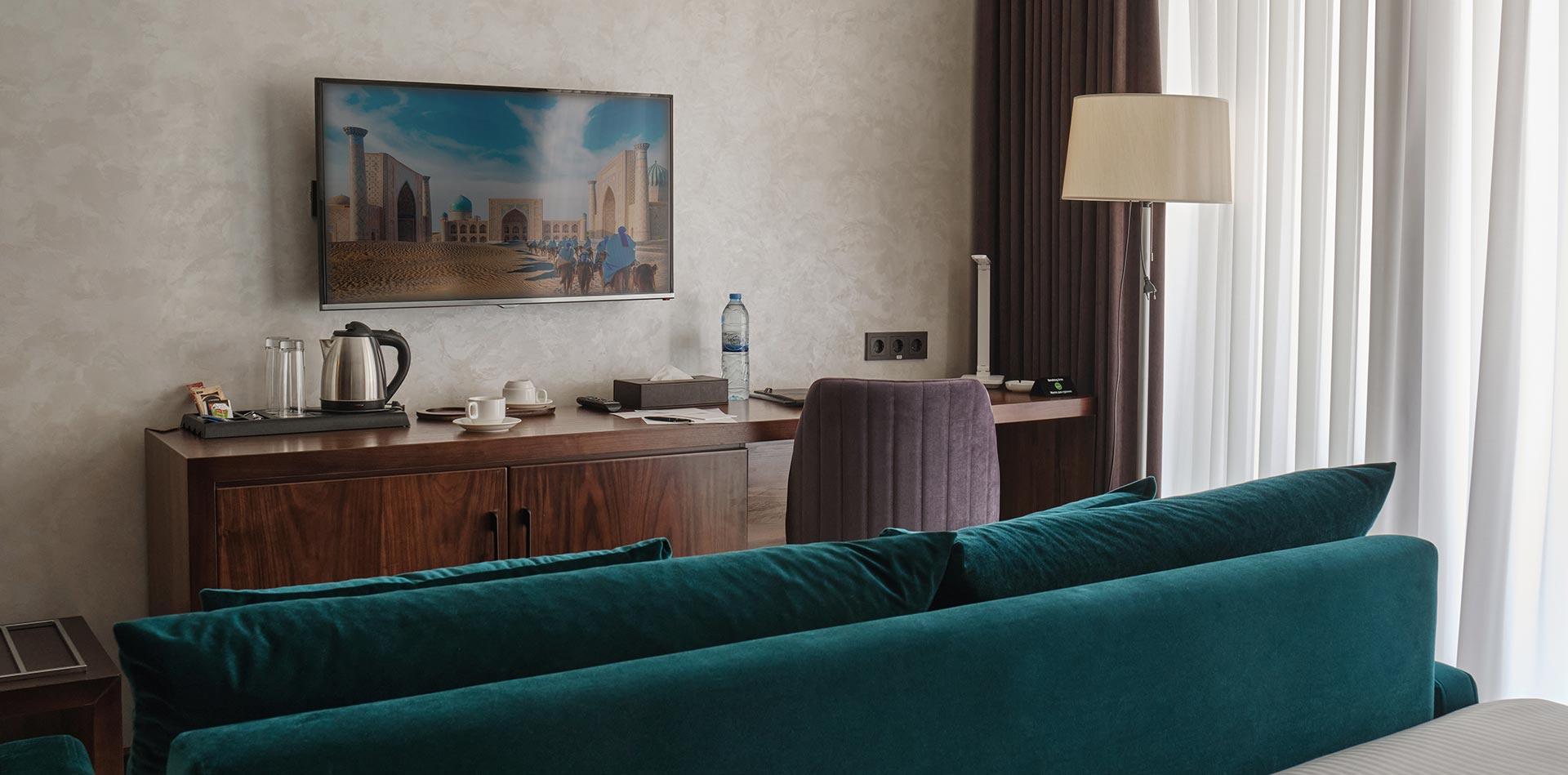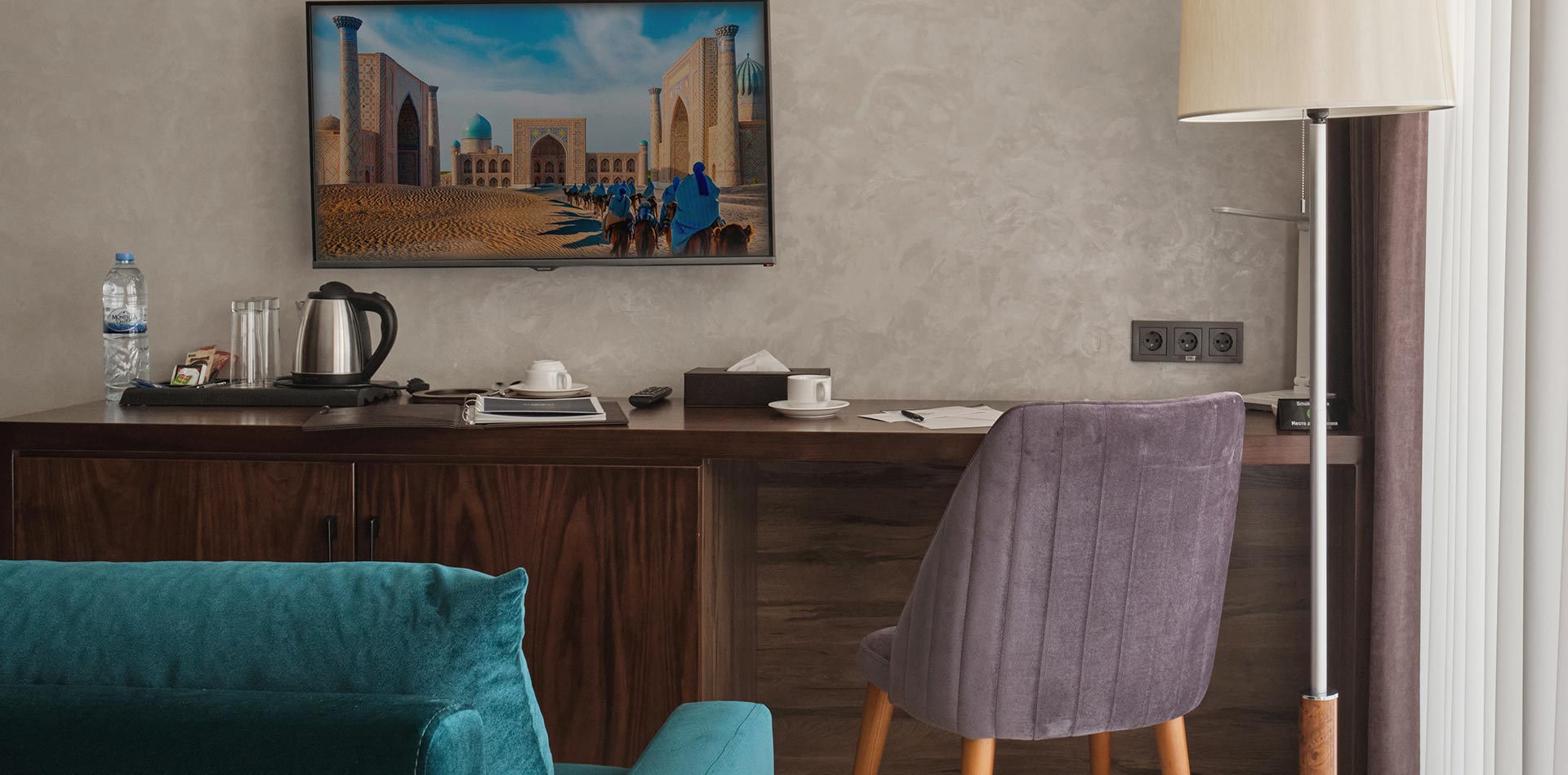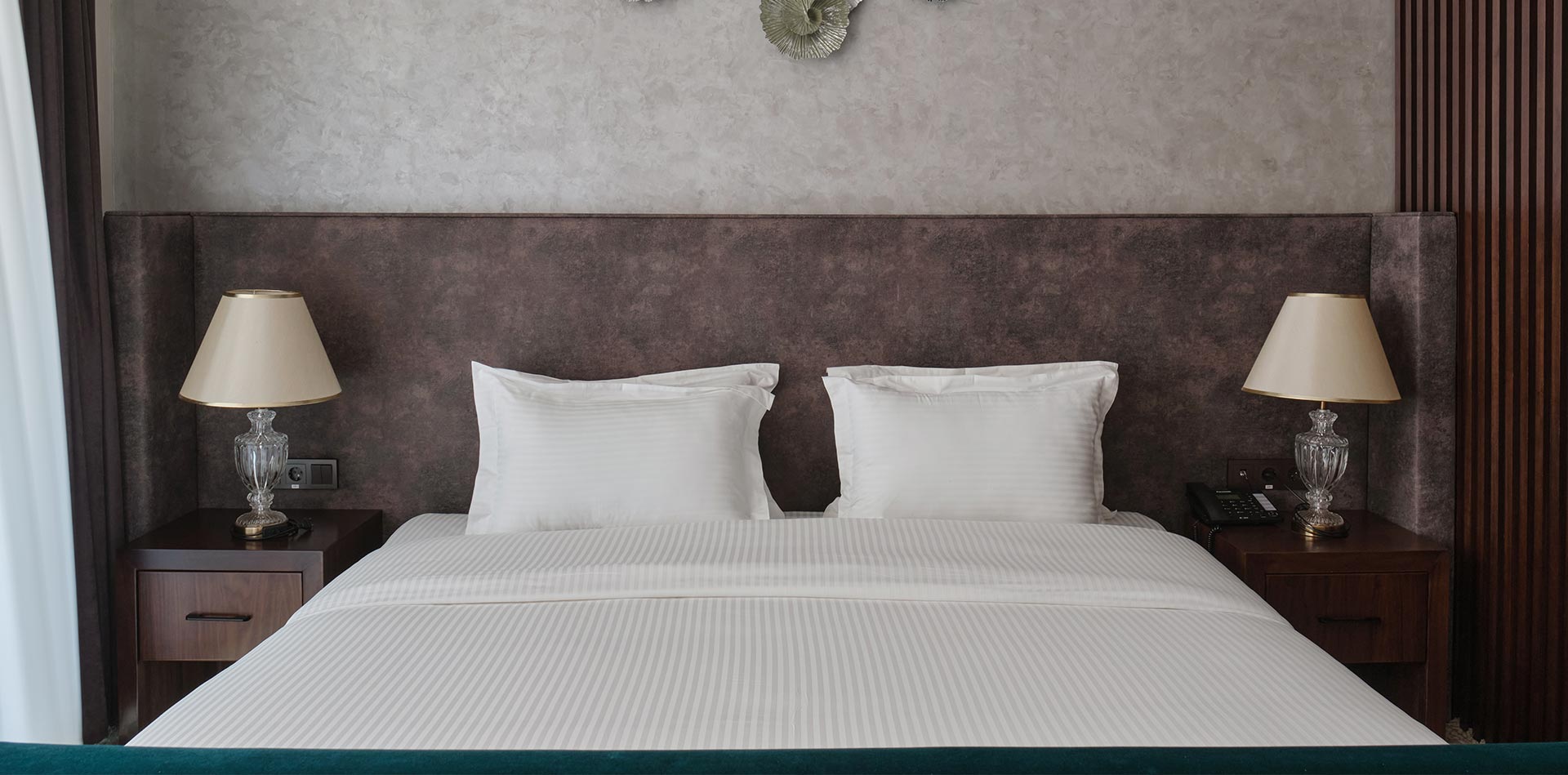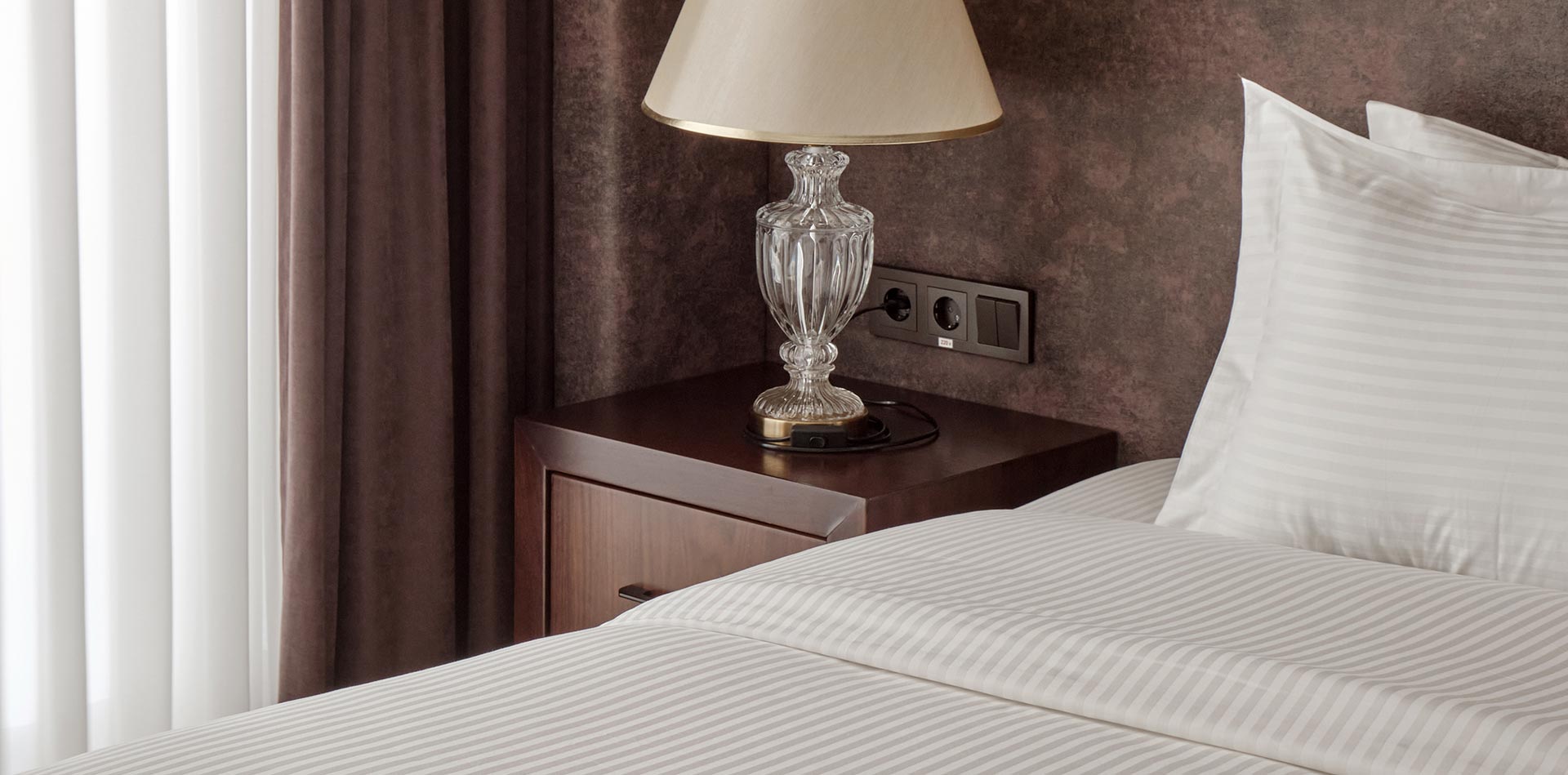 High speed internet access
Air conditioner with climate control
Bath
40-inch LCD TV
Safe for storage
About the room
Deluxe room of 30 square meters with king size bed and bathroom. For a luxurious stay, there is a bright glass-walled bathroom, air conditioning, designer furniture and a king-size bed. Everything here is created for a cozy holiday, where you can relax after a hard day's work and work in a comfortable environment.
The room also includes:
Guest zone
"King size" bed
Designer furniture
Toiletries and cosmetics
Hair dryer
Mini bar
Set of towels
Free cleaning service
The price for the room includes: personal hygiene products, slippers, towels, free Wi-Fi Internet, bottled mineral water, breakfast ("Buffet"). Children under 5 years old are allowed to stay for free, without providing extra bed in the same room with their parents.
BOOK NOW
Leave an application
If you have any questions, fill out the fields below and our manager will call you back shortly